Profile M Nur Fannie Prasetyo
About M Nur Fannie Prasetyo
John Whitmore says Coaching is unlocking a person's potential to maximize their growth.
Al Falaq Arsendatama says Coaching is not about achieving goal and only, but Coaching is about experiencing the journey to achieve a goal.
A Coach is an instrument to client to get their awareness, new mindset and new behavior.
On the other hand, I may say that a Coach is an instrument to client to find their best version.
So, I do really believe that when you have a coaching session with your Coach, you will unlock your potential, get more experience and feel the journey with joy to reach your awareness, new mindset, new behavior, specifically in finding your best version and achieving your goal as well.
My name is Mokhammad Nur Fannie Prasetyo you can call me Prast. My daily activity is helping people to get awareness, new mindset, new behavior and best version as well.
I am a Professional Coach. I have been doing my career as a Professional Coach since 2014. Now I'm holding International Coaching Federation Professional Certified Coach and International Coaching Federation Registry Coach Mentor
My coaching specialization is in Executive, Leadership,Transformation, Career and Business Coaching, with more than 700 coaching sessions.
My background so far is in the field of Learning & Development, Corporate University, and in the area of Management in one of State-owned Corporations in Indonesia.
 As a coach, I transform my self-finding to my best version. Having big ears to listen more actively, having a cognitive flexibility and also agility.
So, connect with me as your coach, I will be glad to be partner of yours to grow.
Published Book & e-Book
1. Ada Coaching di Hijrahmu
2. A to Z coaching  
3. e-Book 8 Langkah Menjadi Coach Profesional
4. e-Book Self Coaching
S2 Magister Management - Universitas Gadjah Mada
S1 Management - Universitas Jenderal Soedirman
ICF Professional Certified Coach
Government Area
Kementerian BUMN
Kemendikbudristek
Otoritas Jasa Keuangan
BPSDM Provinsi Aceh
BPSDM Provinsi Jawa Barat

Education Area
Institut Teknologi Bandung
Universitas Gajah Mada
Universitas Jenderal Soedirman
Universitas Nahdlatul Ulama
Unika Atma Jaya

Corporation Area
Bank Rakyat Indonesia
Pertamina Training Consulting
Bank Tabungan Negara
BPJS Ketenagakerjaan
BPJS Kesehatan
Elnusa
Essilor-NVG
Astra Honda Motor
HPM
Indonesia Stock Exchange IDX
AXA Mandiri
Indonesia Power
Chitose
BJB Syariah
Oxfam
SKK Migas
BUMA
JTI
WIKA
Tiket.Com
BFI
FIF
Indosat
Apa kata klien
Support me to understand myself in better way, support me to understand the root cause that made me feel uncomfortable and being more open with myself.
Ishma Soepriadi
Monitoring & Eval.Coord (PRO)
Bagus banget sesi sama Coach Pras, jadi kayak dibongkar-bongkar semua yg ada di kepala, dibikin keluar dari zona nyaman untuk bisa growth.. thanks coach
Setyaning Wulan
Silver
Thanks for the good discussion that we had in this past 6 months. Indeed, I learnt a lot and I will commit to implement this in daily and professional life.
FATHAN
Fp&A Manager
Saya sungguh memperoleh pengalaman yang sangat berharga pada sesi coaching ini. Coach Pras adalah orang yang sangat tepat dalam hal urusan coaching-mengcoaching dan saya sungguh beruntung dapat melalui coaching dengan seorang Coac more...
Satrio Wicaksono Soekarno
Sharia Development & Compliance Manager
Coach Pras dapat membantu saya mencari tau apa yang harus saya lakukan dan apa yang harus saya perbaiki. Membantu berproses membuka pikiran. Setiap sesi selalu banyak ilmu baru dan membuat saya menanti-nanti sesi berikutnya.
Shallina - Yulia Masita
Mas Fannie seperti mendengar kata-kata yang tidak terucap untuk diklarifikasi lagi, diskusinya jadi lebih dalam.
Hning Wicaksono
Coach
Di awal sesi, saya masih binggung menentukan tujuan yang ingin dicapai di sesi pertama ini, dan Alhamdulillah dengan dibantu di gali dengan pertanyaan coaching, di dapatlah goal sesi pertama ini. Dan dengan luwesnya mas Prast m more...
GF Prasetyanto
Internal Trainer
Dengan coaching pengembangan usaha untuk meningkatkan omset melalui para reseller sesi pertama oleh Pak Prasetyo via online zoom meeting dengan durasi kurang lebih 2 Jam. Kondisi saat ini dengan harapan yang ingin diraih menja more...
Putut Fitri
Enterpreneur
M Nur Fannie Prasetyo is available to coach you in:
New Video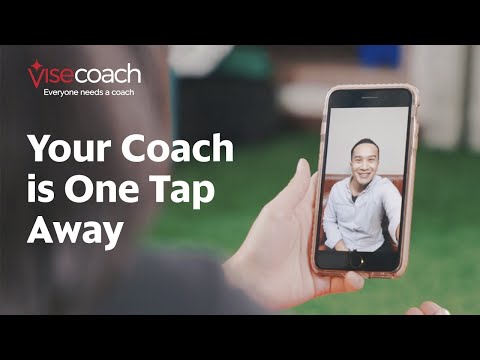 Video
Bayangkan jika Anda punya partner yang tidak hanya bisa diajak be...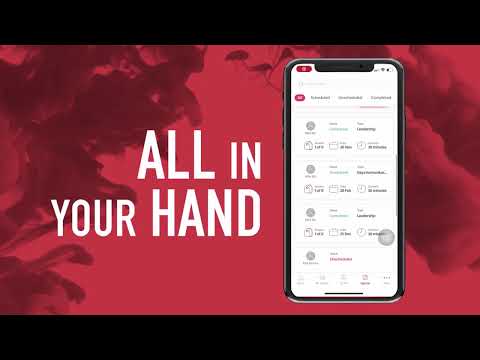 Video
Get ready to enter the new era of coaching. Find coaches with you...